The first time I learned about the Elqui Valley, I had no idea where it was on the map. It was in Chile, but where? Somewhere along the 2500+ miles of dramatic north-to-south landscape... Naturally, I went to Google. My search led me to this sentence: "The Elqui Valley of Chile is considered the magnetic center of the earth." I bought my ticket that day.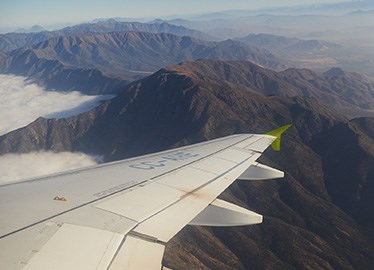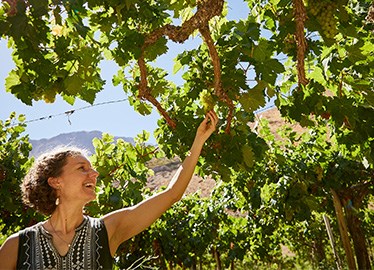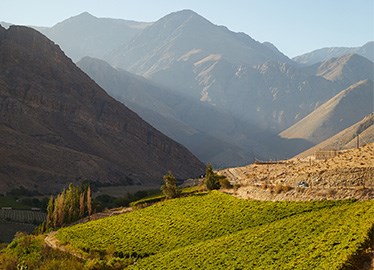 The Elqui Valley is located in the northern part of Chile at the edge of the Atacama Desert – the driest in the world. About 300 miles north of Santiago, it is far removed from any large city or population. That, paired with almost no humidity in its air, means the Elqui Valley sits under the world's clearest atmosphere. This accolade creates a landscape unlike any other. In the daytime the clarity of mountainous views goes on for miles, all outlined by the most vibrant colors along the valley carved out by the Elqui River. Then, the real show arrives at night. 

The sun goes down, the air temperature drops, and the stars appear. Suddenly, your sitting under the most stars you've ever seen in your life.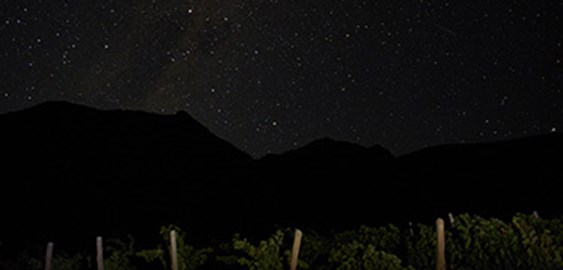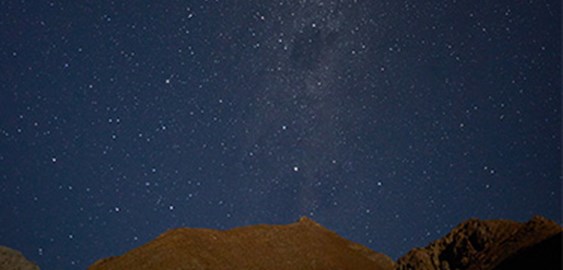 This once-in-a-lifetime experience is the main reason people from around the world travel to the Elqui Valley. It is also the reason why the world's biggest and best observatories are built on the surrounding Andean peaks. It is a place that is magical, breathtaking and yes – completely charged with energy. Many people simultaneously go to Elqui seeking to align their Chakras and connect with forces of the universe. It is a type of Vortex that has been confirmed by many visiting monks from the Himalayas.
I was living in Mendoza, Argentina during the time I took my first trip to Elqui. I arrived expecting nothing, and left deciding that I was going to move there and work for the Mayu winery. To think that anything could grow in such an extreme climate is hard to believe. But, since the valley that is fed by the snowmelt of the Andes mountains, it allows Elqui to grow not only grapes for wine, but grapes for Pisco production. Cold glasses of wine and Pisco sours certainly add to your stargazing experience while there.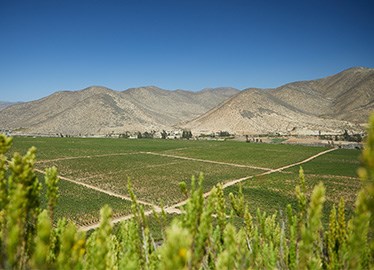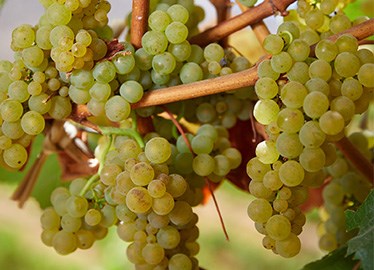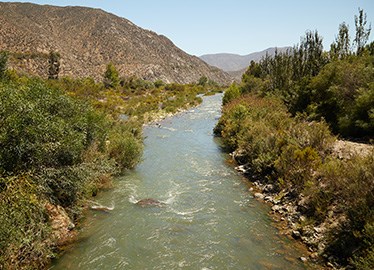 Overall you don't just visit the Elqui Valley, you live it. I don't know how much more mystery, beauty and energy you can pack in one place – but the Elqui Valley successfully embodies them all. It is a destination worthy of a top spot on any travelers' Bucket List.