SAKE OVERVIEW
Bright and refreshing, this sake is the perfect choice for daytime drinking and is the brewery employees' drink of choice. The juniper botanicals and cucumber notes make it the perfect gin lover's sake. It is named after the brewery founder who fought many battles near the ruins of Takatenjin Castle. It is very close to being a Ginjo but reined in by flavors and aromas to allow more easy drinking.
Tasting Notes
Aromas of cucumber, Asian pear, and botanicals evocative of floral styles of gin. Bright, dry, and refreshing.
Food Pairing
Try it with grilled Sriracha shrimp, roasted beets, and whole-grain salads.
Tech Details
Grade:

Tokubetsu Honjozo

Seimaibuai:

60%

Rice:

Yamada Nishiki & Haenuki

Nihonshu-Do:

+4

Acidity:

1.3
Alcohol:

15.5%

Sizes:

12/300ml
6/720ml


Suggested Retail Prices:

$15
$29


UPC Codes:

835603005622
835603005714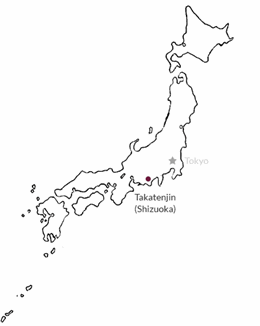 Doi Brewery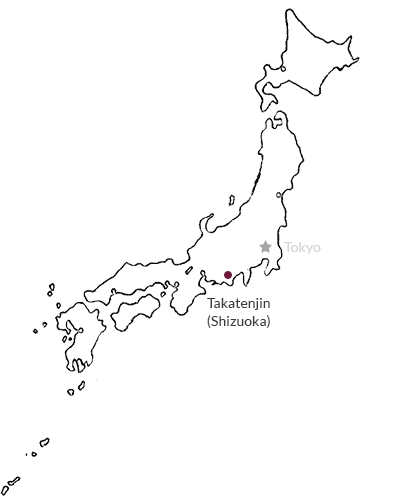 In a region of endless sunshine and pristine water sources, brewery Doi Shuzo stands out as an iconic producer of the fruity, dry style of sake that the area is known for.
• Takatenjin is brewed at Doi Shuzo, which is recognized for its environmentally-friendly use of solar power, on-site water treatment, and other renewable energy sources.
• Pure water put Shizuoka on the map for its tea production and its concentration of wasabi fields—two delicate products that require flawless water like sake does.
Brewery Name:

Doi Brewery

Brewery Founded:

1868

Toji (master brewer):

Minori Shimba
Brewery Location:

Shizuoka

Brewery President:

Yaichi Doi