Wine and Spirits "Top 100 Wineries of 2021" 
Bouchon Family Wines began in the late 19th century when young viticulturist Emile Bouchon left Bordeaux, France for Chile. Today, Julio Bouchon and his children carry on their 4th generation family winemaking tradition in the Maule Valley. With their in-depth soil research and innovative winemaking, Bouchon is preserving the historic character of the Maule Valley with distinctive, terroir-driven wines.
Each J. Bouchon wine is certified sustainable by the Wines of Chile Sustainability Code. The winery practices sustainable farming along with use of horse-plowed fields and dry farming to preserve their historic vineyards.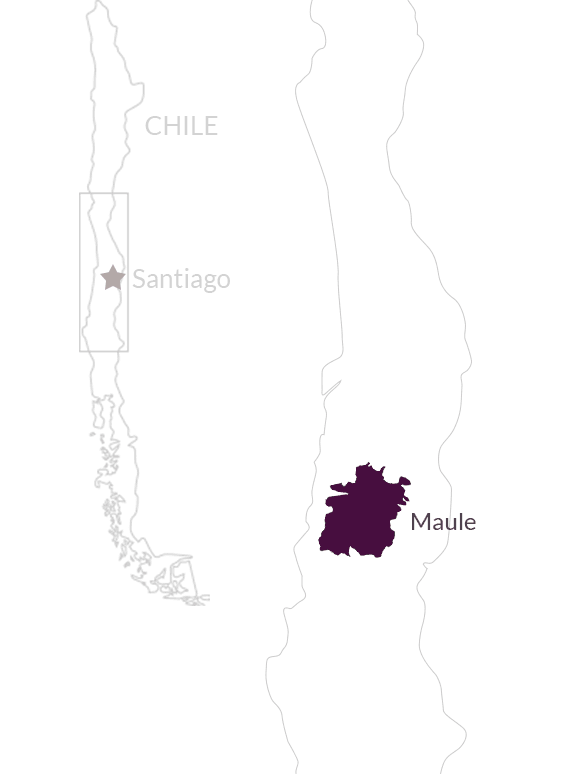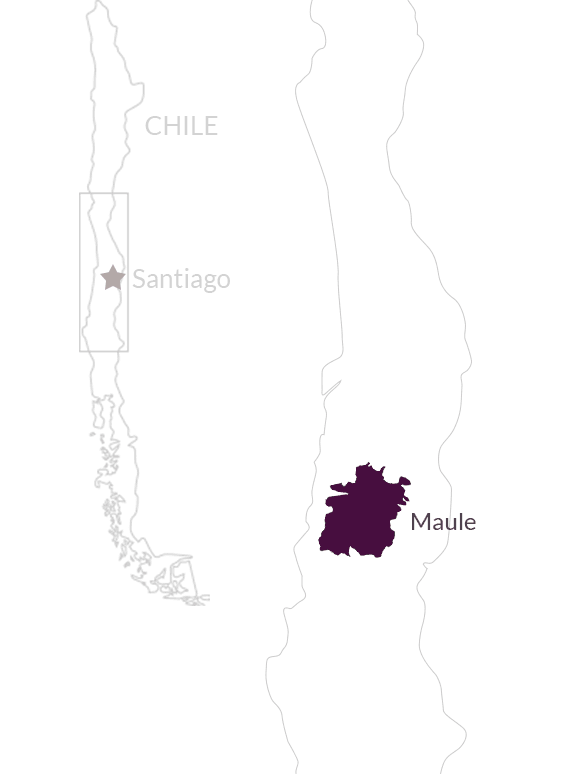 Around the Winery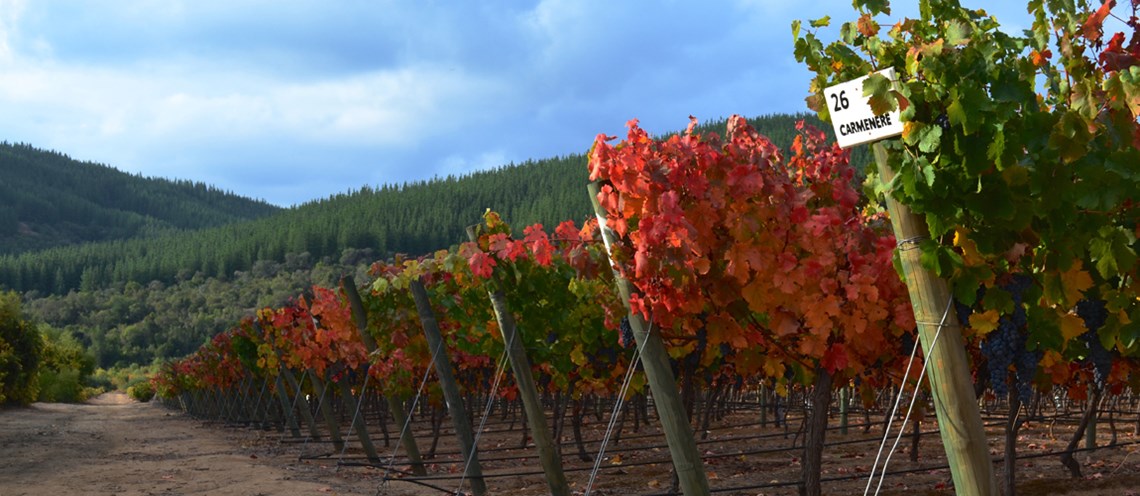 J.Bouchon shares their French and Chilean heritage through their wines made with both Bordeaux varietals and Chile's local Carmenere, Carignan and Pais from the best vineyard blocks in Maule.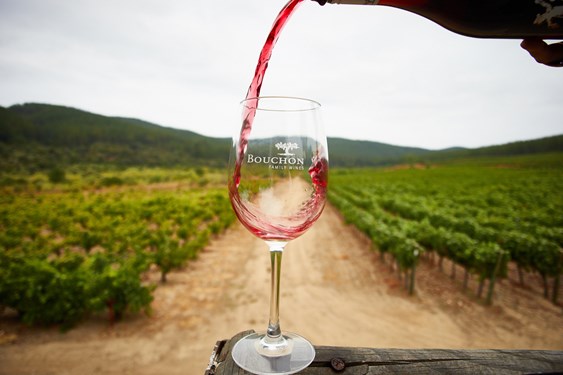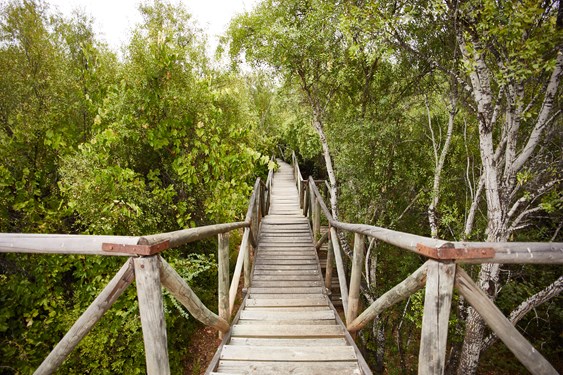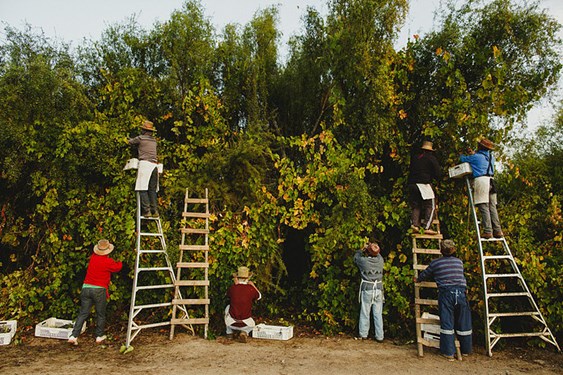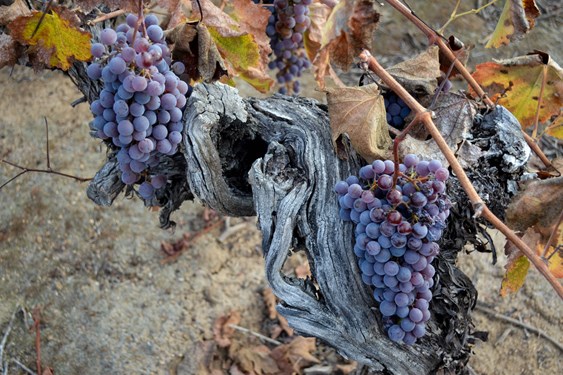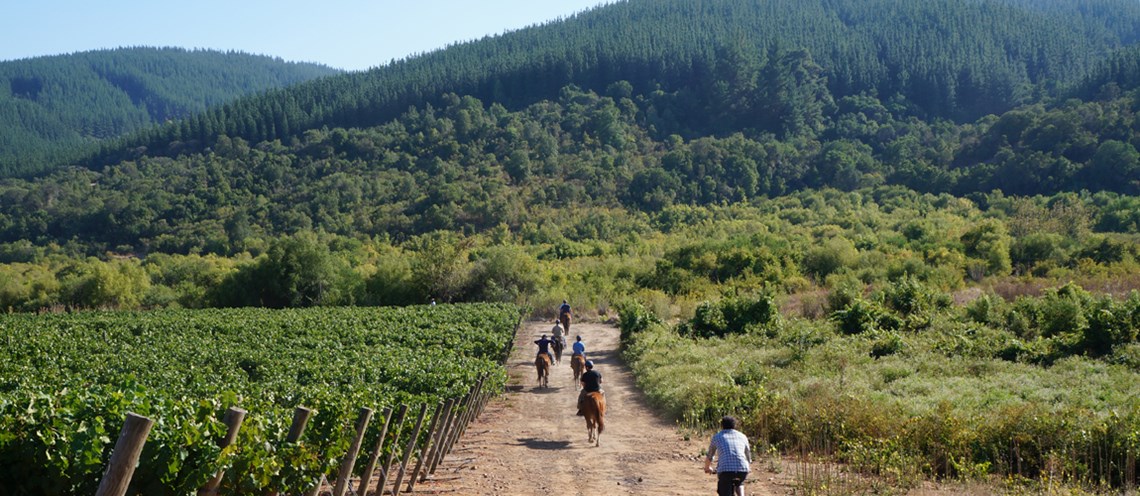 Julio Bouchon (right)
The adage couldn't be truer – winemaking is in Julio Bouchon's blood. He was born in the winery and his fondest memories are talking about wines with his grandfather and father at the kitchen table. Julio is a journalist by trade but his passion for wine was nurtured and inspired by his father, Julio Bouchon Sr. (pictured above, left).
 Julio loves winemaking because it pulls together passion and patience. "Wine needs time. You cannot make it from one day to the other." With his father and consulting winemaker Patrick Valette, his goal is to produce fresh wines that speak of the terroir of their vineyards. Julio oversees all marketing and communications for J. Bouchon.