SAKE OVERVIEW
Rich texture and bold umami flavors are expressed by Toji Miho-san's experimental brewing methods including 1 year of bottle aging. Eternal Embers is named for a local "river-crossing" festival wherein an ancient Japanese prince is reunited with his beloved princess. Torches are used to light the way to their joyous once-yearly reunion.
Tasting Notes
Bread pudding aromatics of raisin, nut and fig. A major trademark of this Yuho sake is that there is lots of umami without being cloying. A great sake to try warmed as well as slightly chilled.
Food Pairing
Pairs well with a variety of dishes from patê to pecan pie. Also try with miso-glazed seafood, pesto pasta, or cilantro dishes.
Tech Details
Grade:

Junmai

Seimaibuai:

55%

Rice:

Notohikari

Nihonshu-Do:

+6

Acidity:

1.7
Alcohol:

16.0%

Sizes:

6/720ml
6/1.8L


Suggested Retail Prices:

$30
$60


UPC Codes:

835603005738
835603007060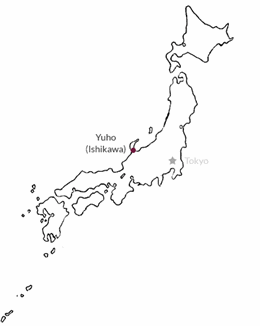 Mioya Brewery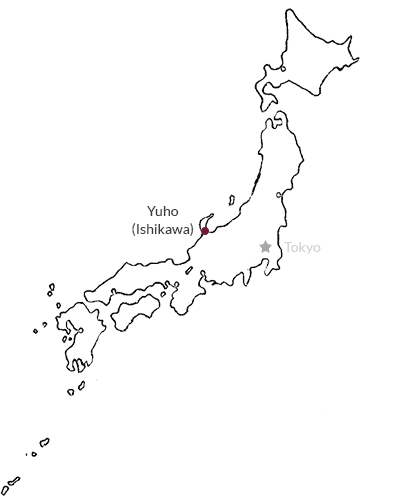 Unapologetically unconventional, Yuho experiments with brewing components and techniques to produce sake that have a wild, gamey characteristic with pronounced acidity and remarkable texture.
• President Miho Fujita, a single career woman from Tokyo with no prior knowledge of sake, and Toji Yokomichi-san, who left his corporate job to pursue sake, do not follow traditional brewing methods—they brew the sake they enjoy drinking.
• Yuho means "happy rice" and also refers to the city's supposed numerous UFO sightings.
• Miho-san believes her sake can stay open for longer than most – she personally likes to drink them after being open for 1-2 months.
Brewery Name:

Mioya Brewery

Toji (master brewer):

Miho Fujita
Brewery Location:

Ishikawa

Brewery President:

Yokamichi