These deeply concentrated wines are named after the color of "graphite" and shows beautiful expression and structure. Winemaker Jimena Lopez left her corporate wine job to pursue her dream of making her own wine, and she now handles all aspects of Graffito from vine selection to the final blend with a precise attention to detail. She believes so deeply in her wine quality that she puts her fingerprint stamp of approval right on the label.
Jimena made her own winemaking dream a reality when she came across an old-vine Malbec vineyard planted in 1908 in Alto Agrelo farmed by Don Pepe and his family. The balance and structure coming from these old vines are the pillars of Graffito. Jimena also sources grapes from family-owned vineyards in Los Arboles and Vistaflores in the Uco Valley to round out her wines with the perfect blend of fruit flavors, floral notes, and spices.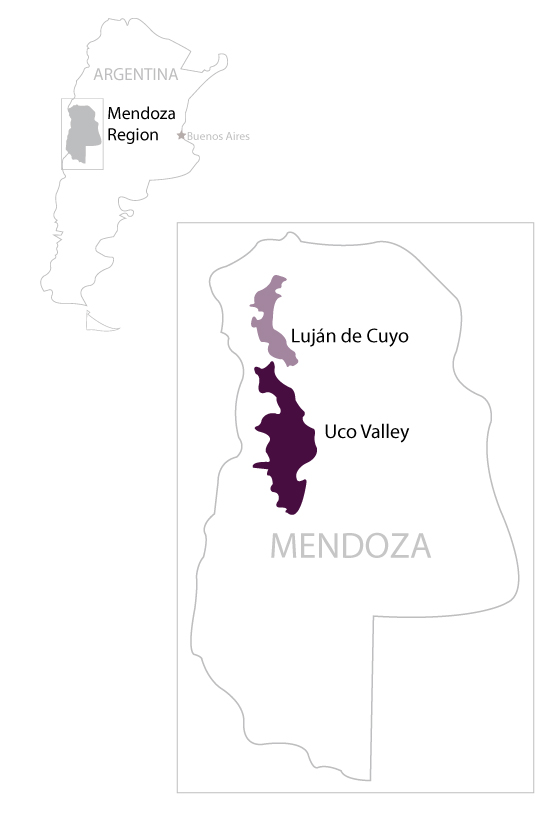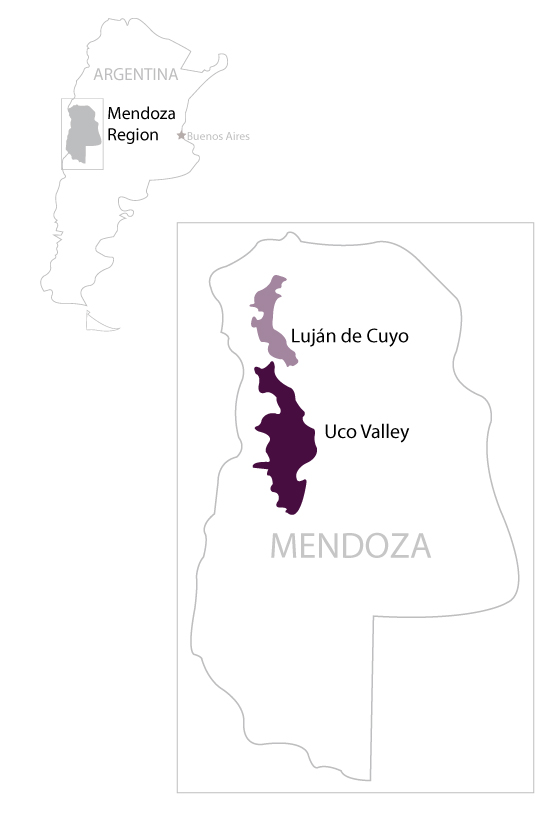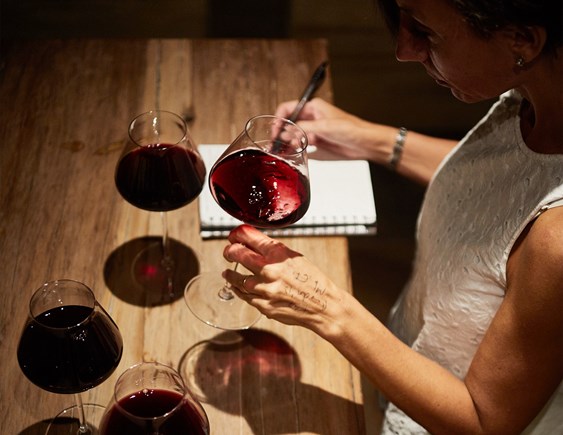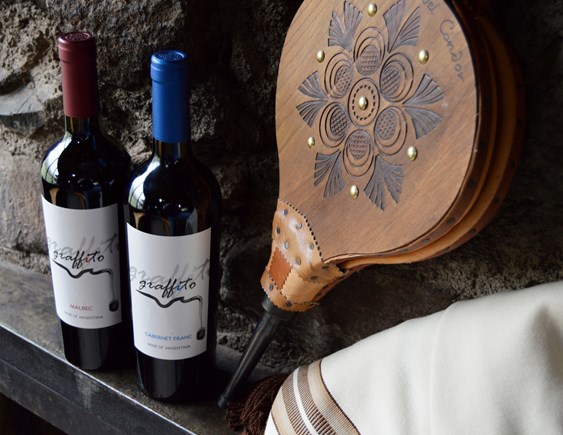 Around the Winery

Brilliant and meticulous winemaker Jimena Lopez shows her talents with beautifully crafted, expressive wines from a century-old vineyard.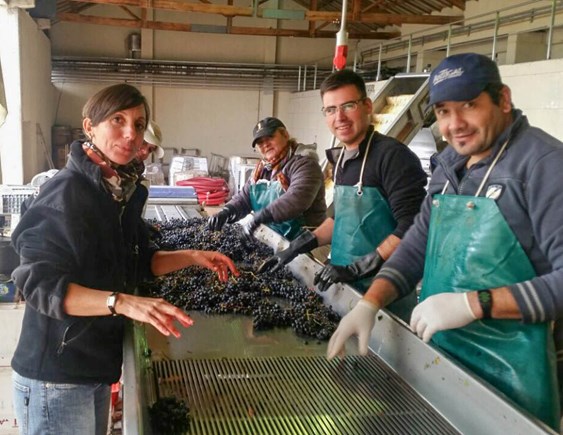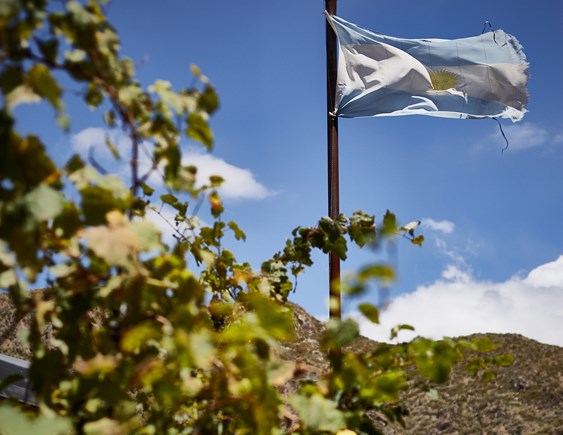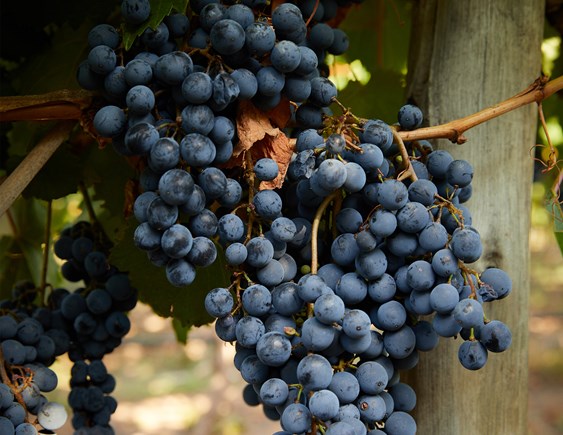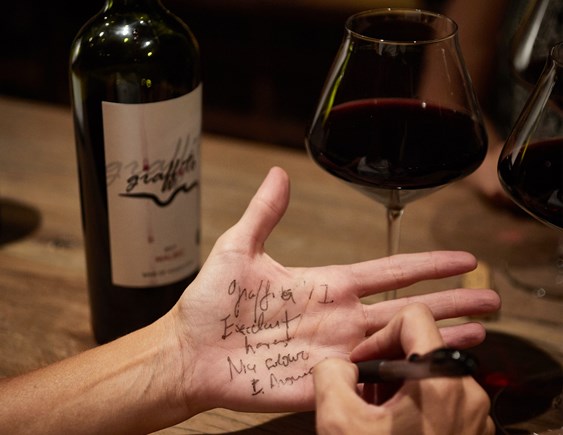 JIMENA LOPEZ, WINEMAKER
Jimena has produced wine for almost 20 straight harvests in 7 countries including France, Germany, and California. She also owns her own boutique winery, Graffito, which boasts consistently high accolades from top wine reviewers. Jimena is a passionate, dedicated winemaker with tenacious drive and an unmatched attention to detail.
Jimena's winemaking principles reflect her personality in their sincerity. "In my eyes, good winemaking is simple winemaking. It needs to start in the vineyard. The good quality and purity of the grapes is essential. We can have the best technology in the winery, but what you don't have in the vineyards you can't have in the cellar. I believe there are three things that make the difference in great winemaking: Know-how, obsession for details, and above all passion."