Make way for the 'Punks of Lujan'! Vine Connections is excited to announce our launch of Casarena & Areyna wines. With launch events and "Gaucho Socials" popping up all over the U.S. throughout late April and early May, make sure to catch Casarena's Commercial Director, Martin Perez Cambet, to learn more about the story of this innovative winery.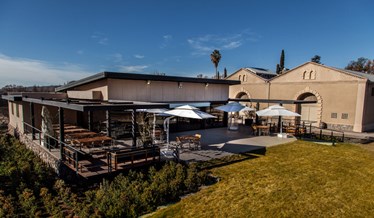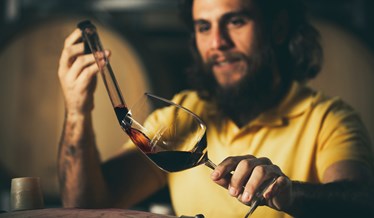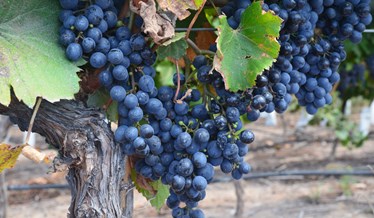 Focusing on terroir diversity and discovering hidden gems within estate vineyards, Casarena is rewriting the story of Lujan de Cuyo. The winery continuously explores its own backyard to find outstanding hidden terroirs to make the most interesting Cabernets, Malbecs, and blends from Argentina. Casarena has purchased as well as planted vineyards in several distinctive sites, and controls all aspects of winegrowing and winemaking in order to maximize the flavor expression of these terroirs.
The group running the winery, also branded as the 'Punks of Lujan', are known for being nonconformist trailblazers who take the best of what already exists and make it better. Rising star Argentine winemaker, Mariano Quiroga Adamo, brings innovation and pushes the envelope to what is new and exciting in Argentina. He was named "Young Winemaker of the Year" at the 2014 Gaucho Annual Winemaker Awards in the UK.
The name "Casarena" is a creative merging of the Spanish words "casa" (house) and "arena" (sand), and is a tribute to their restored 1930s winery made of sand-colored stone and the sandy soil that their estate is built on.
Meet The Lineup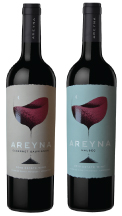 Areyna – The Taste of Time
Areyna Cabernet Sauvignon     |     Areyna Malbec
Areyna marks a moment in time in the evolution of the Lujan de Cuyo wine region. With newly discovered vineyard sites and inspiring energy, Areyna sparks the modern chapter of this region's traditional past to unleash its full potential.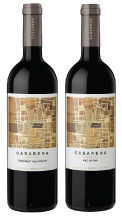 Casarena Estate – Terroir That Defines Excellence
Casarena Estate Cabernet Sauvignon     |     Casarena Estate Red Blend
Casarena began as a simple idea: to become experts on micro terroirs within the Lujan de Cuyo appellation and to select unique vineyard sites that would bring renewed excitement to a historic Mendoza winemaking region. All wines come from 100% estate vineyards in the districts of Agrelo and Perdriel.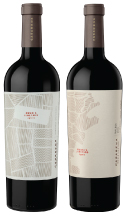 Single Vineyard  – Lujan's Most Interesting Vineyards
Owen Vineyard Cabernet Sauvignon     |     Naoki's Vineyard Malbec
Owen's Vineyard was planted in the early 1930s by an immigrant Italian family using a traditional parral, or pergola, trellis system with grapes hanging from vines standing over six feet tall. A truly rare old-vine Cabernet vineyard and wine. 
Naoki's Vineyard is on a unique and solitary plateau in Lujan de Cuyo's Agrelo district. This young estate vineyard is characterized by rocky soil, wild local herbs, and the presence of large blocks of limestone bearing signs of ancient sea fossils. This is a complex and elegant Malbec with unique structure, floral characteristics, and minerality.