The Best 'Pais' Of The Holiday Pie

About J. Bouchon
J. Bouchon is a 4th generation, family-owned winery and leads Chile's wine evolution by revitalizing ancient Pais vines in the Maule Valley to preserve their ancestral viticulture and transform Chile's modern wine chapter with a reach to the past.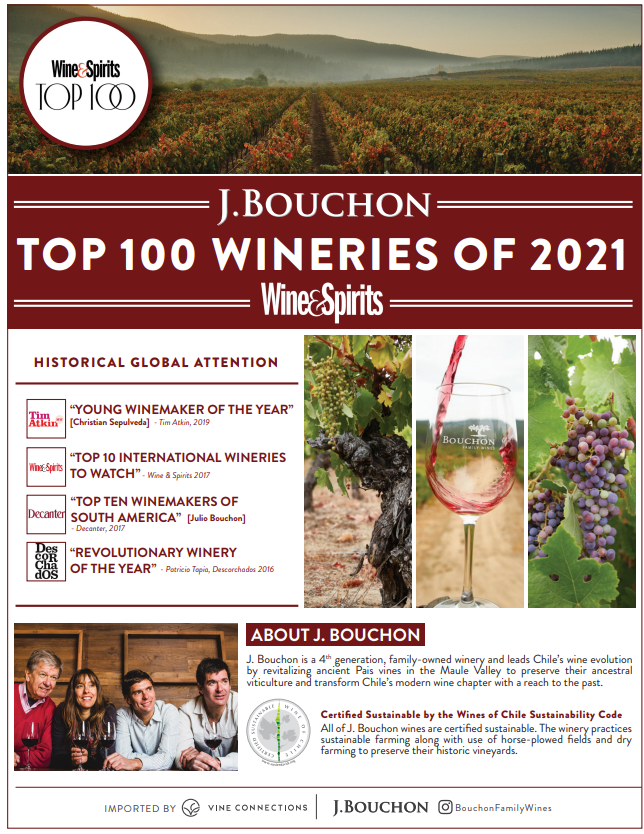 Fast Facts on Pais
Also known as the 'Mission grape', Pais is originally from Castilla La Mancha, Spain and traveled as the Spanish Missionaries migrated across the Atlantic.
Pais was the first vinifera vine brought to the Americas in the 1500's.
Vigorous, productive & tolerant of draught.
Pais is most planted in Maule Valley, Chile, with many vines over 100 years old.