For the first blog on our brand new Vine Connections web site, I am proud to offer you a view of the company from one of our newer team members, Zach Turman, who runs our order desk and does lots of other things to keep our wines and sake moving from us to our customers. I hope you enjoy the new site and Zach's blog.
- Ed Lehrman, Co-founder & Owner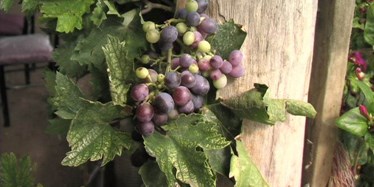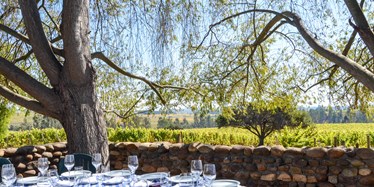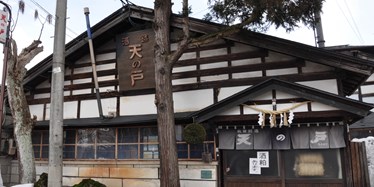 It's both a challenge and a source of strength here at Vine Connections that we represent distinct, sometimes underappreciated categories in the premium beverage world: South American wine and Japanese sake. This is why education is listed on our mission statement as one of our strategic anchors. The more people know, the more they appreciate. We champion regions that deserve to be known.
It all started in 1999 with Argentina, when owners Nick Ramkowksy and Ed Lehrman decided that the United States needed to be introduced to the best wines from the world's fifth largest (but still fairly unknown) wine-producing country. Consumers tired of overpriced wine from Europe and California found the quality-for-dollar value of Argentine Malbec impossible to resist, and Vine Connections succeeded in putting the varietal on the national map. Now, Argentina is undergoing a real-time evolution with increasing focus on terroir distinctions, micro-regions, and varietal diversification.
 Vine Connections has represented Argentina since day one, but a more recent project has been reintroducing consumers to the stunning array of wines made by Argentina's neighbor across the Andes, Chile. Chile became infamous for exporting cheap, mass-produced wines that dragged down the reputation of the entire country's wine industry, but Vine Connections has been on the cutting edge of changing this perception. Five years ago, we launched a new appellation-based portfolio, "The New Chile," representing an association of independent winemakers from the incredibly diverse terroirs of this long, thin country. Old world and new world styles flourish alike in Chile, with experimentation and quality showing no boundaries. The entire category is poised for an eruption – it's a very exciting time for Chilean wine and for wine drinkers everywhere.

Before Vine Connections represented wines from Chile, Ed and Nick made another bold decision – to do what they did for Argentina with boutique Japanese sake. Vine Connections was the first non-Japanese sake trading company, and we were instrumental in bringing premium ginjo sake to the lips of American drinkers. The challenge in getting Americans to appreciate sake as a standalone beverage partially lies in teaching them that most good sake is meant to be consumed chilled, not warmed, and it should be enjoyed in a wine glass to bring out the aromatics. Sake's texture and mouth feel are perfect pairing companions for foods that often don't go well with wine. With a selection of premium sakes from fifteen different craft breweries located throughout Japan, most of which have been in operation for over a century, the Vine Connections portfolio represents the premier modern catalog of this ancient beverage to the benefit of American drinkers. 
Lastly, as a California-based importer, we have to remind ourselves of what's in our own backyard. Although our California portfolio has never been large, it has grown from a few allocated Napa Cabernets to include terroir-driven Pinot Noir, Rhone varietals, and rosé.
We're restless here at Vine Connections – always thinking about how we can grow our categories in the American market, and spread the gospel of quality and value.