Wines To Wow Mom With This Weekend
Spring is in full bloom, and it's the time of year to celebrate and pamper moms everywhere. Whether planning a decadent brunch, picnicking outside or in need of a last-second gift, we've got you covered with our top South American wine picks.
Unsure of what to prepare for the perfect dish? Don't miss our featured Mother's Day recipe featured below.

Included in Forbes' 'Five of the Best Rosés To Drink On Mother's Day', this bright and juicy rosé is packed with vivid freshness. The flavors of bright raspberry, tangerine and crisp acidity captures the essence of Leyda Valley, Chile. A great pair with fresh oysters, goat cheese or grilled chicken.

A beautiful pale-gold Chardonnay with enticing aromas of lemon crème, baking spices and notes of dulce de leche. Luca is made by wine industry icon, Laura Catena, who is also a mother of three, author, and ER doctor. Her relentless determination to excel at all aspects of life is embodied in her Luca wines. Try with a Mother's Day dinner of fish, lobster or dishes with sautéed wild mushrooms or butter sauces.

Casa Silva Sauvignon Gris is beautiful, elegant and balanced, just like Mom! With aromas of delicate melon, passion fruit and mango, this is the perfect wine to pair with your brunch or picnic. The light citrus aromas pair excellently with quiche, fruit salad or seafood. Also a great wine to enjoy on its own.

Named after the Reginato family's late matriarch, Celestina also means "matchmaker" in Spanish. This 100% Malbec rosé has great color and character with aromas of strawberry-rhubarb pie and floral spice. The perfect glass of pink bubbles to use for a toast to Mom! Celestina pairs with a wide array of foods and is a great gift. Try with mild cheese and charcuterie or sweet treats like strawberry shortcake.

A Chardonnay with incredible balance and complexity, this Sol de Sol is a great wine to enjoy now or as gift to age in the cellar. With intense aromas of citric fruit and grilled hazelnut, Sol de Sol Chardonnay is a great pairing with lighter seafood dishes or creamy vegetable soups. A beautiful addition to Mother's Day dinner. Try paired with grilled prawns, salmon or creamy risotto.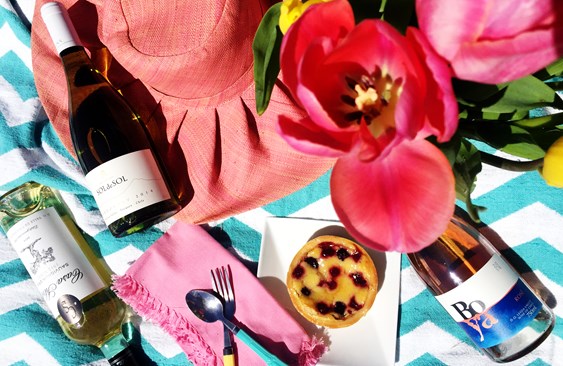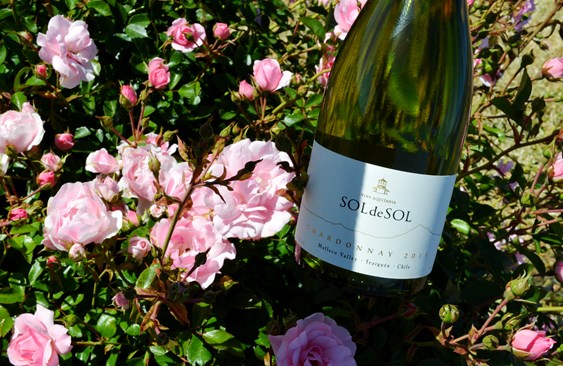 HERBED CHICKEN AND APRICOT KEBABS
¼ cup honey
1 tablespoon mixed herbs—thyme, basil, chives
Kosher salt
Black pepper
1 pound skinless, boneless chicken thighs, cut into 1-inch pieces
4 fresh apricots or pluots—halved, pitted and cut into 1-inch pieces
12 long wooden skewers, soaked in water for 30 minutes
Extra-virgin olive oil for brushing
In a small bowl, whisk the honey and 1 tablespoon of water with the herbs.  Season with salt and pepper.
 Light a grill or heat a grill pan.  Thread the chicken and apricots onto the skewers.  Brush the kebabs with olive oil and season with salt and pepper.  Grill over moderate heat, turning occasionally, until the chicken is just cooked through, about 10 minutes.  Brush the hot kebabs with the honey-herb glaze and serve. 
 **Serve with Reginato Celestina, Casa Silva Sauvignon Gris or Luca Chardonnay