Easter Wine & Sake Pairings
Spring is in full bloom and Easter is just around the corner. We've gathered a few of our favorite Easter pairing suggestions to help get you ready for the holiday. Don't miss our featured Spring Pea & Herb Frittata recipe card and discover which sake pairs best with your favorite Easter treats below.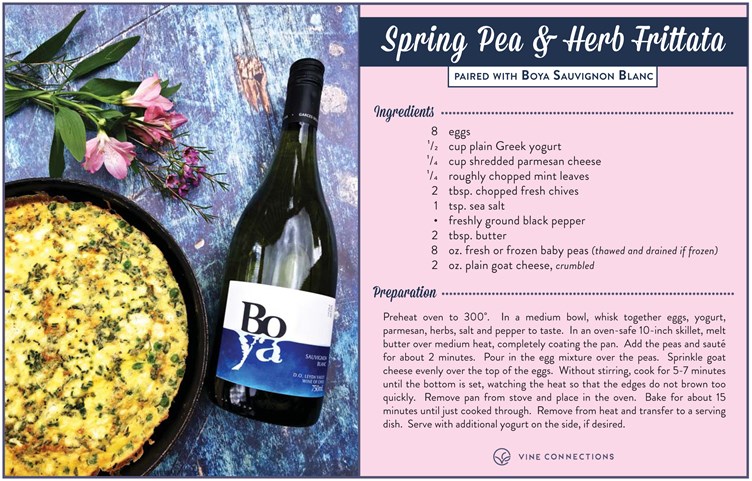 The perfect balance of lime-tinged fruit and natural acidity with a clean, refined finish. Try paired with spring pea & herb frittata or seafood dishes such as poached lobster. 
A bright and clean Rosé with aromas of fresh red fruits like cherry and strawberry with subtle notes of spice and pepper. Try paired with baked ham or mushroom quiche.
A fresh and aromatic wine with a tight profile, elegant tension and beautiful citrus notes. Try paired with deviled eggs (especially with curry) or a spring vegetable couscous.
 Aromas of red cherries, raspberries, and violets along with notes of toasty oak. Try paired with roasted lamb or a caramelized onion tart.
Flavors of honeydew melon, raw pumpkin, and radish. Creamy texture and full body. Try paired with a white chocolate bunny.
Fukucho Moon on the Water Sake
A fruity nose of lime and melon with bold hints of fennel, white pepper and allspice. Try paired with dark chocolate eggs.
An aromatic and expressive yamahai with notes of tart yogurt, mushroom, honey, banana and steamed rice. Try paired with dark chocolate with sea salt.
Not sure where to find our our wines and sake? Check out our Retail Locator to find these items near you.