Rosé All Day (And All Year)!
Labor Day has come and gone, as have the gold and crimson hues of the autumn trees... but don't put down that bottle of refreshing rosé just yet!  Why must rosé be tied to a calendar page or viewed as a summer accessory rather than a year-long staple? 
Join the Rosé Revolution!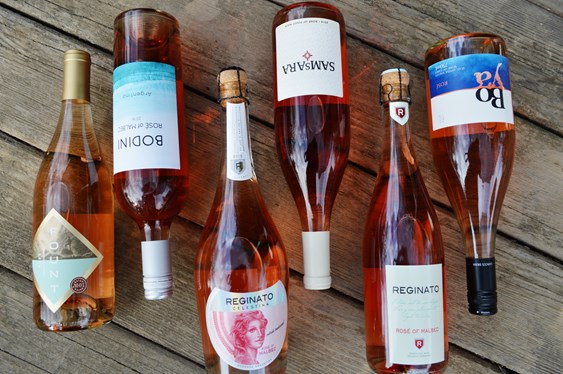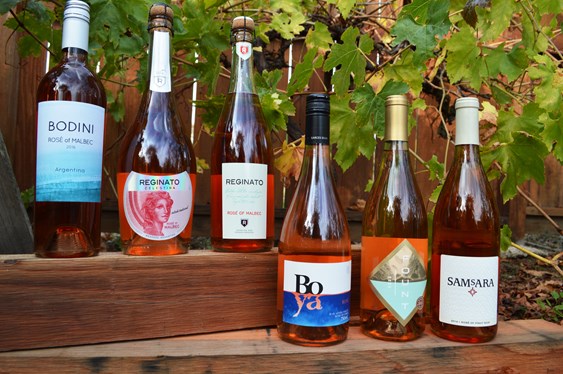 Dry rosé is the perfect wine style to transition from season to season, with bright acidity and a succulent array of fruit flavors from tropical to forest berries that match up with any season.  In Fall earthy tubers, figs, persimmons and mushrooms are at their delicious best, and well-made rosé is the chameleon to step up to the plate.  Winter holiday tables offer up a menagerie of festive flavors and rosé is a perfect match to both white and red wine-friendly foods.  The cycle continues with spring and summer and every celebration that comes along with them.
 Introducing the very festive and always in-season line-up of dry rosé wines from Vine Connections:
Boya 2016 Rosé:  Hailing from Chile's maritime-influenced Leyda Valley, this blend of Pinot Noir and Grenache is delicate in color, yet bursting with citrus and golden raspberry.  The minerality lends itself to seafood, but the balanced acidity is perfect for goat cheese, olives and other tapas, as well as grilled or roast chicken.
 Fount Rosé, Batch No. 01:  California's Northern Coast and Russian River Valley are the source for this zesty and lively blend of Pinot Noir, Grenache and Zinfandel.  The varietal trio sings with succulent tart cherry, warm pink grapefruit and crispy acidity—a combo that can stand up to fairly assertive flavors, such as roast peppers, spicy Mexican dishes or sushi.
 SAMsARA 2014 Rosé of Pinot Noir:  Beautiful hand-crafted rosé of Pinot Noir from the Kessler-Haak and Lafond Vineyards of California's Santa Rita Hills.  Zesty, floral and herbaceous this rosé is the ultimate pairing chameleon between delicate and hearty fare. 
 Bodini 2016 Rosé of Malbec:  This bright and aromatic rosé showcases the Malbec varietal, with lush cherry and strawberry layered with a touch of spice and pepper.  The fruit-forward character and complexity invite bold flavors and red-wine friendly foods, from aged cheeses to grilled meats and game.
 Reginato Sparkling Rosé of Malbec:  The Reginato family takes Malbec to its deepest and most elegant rosé personality in this crisp, dry and refreshingly tart sparkler. With this ideal celebration wine, it is hard to imagine a holiday table or multi-course dinner that would not pair well!