International Women's Day
Salud, Kanpai & Cheers to International Women's Day!
International Women's Day is celebrated around the world and commemorates women's rights for equality. In Argentina, International Women's Day has been observed since the 1900's and is closely related to the Socialist movement. It is common for women to receive flowers and small gifts from men in their lives, similar to Valentine's Day traditions in the US.
At Vine Connections we are thankful to work with strong, passionate and dedicated women from around the world in the wine and sake industry. Thank you for your continued inspiration and leadership!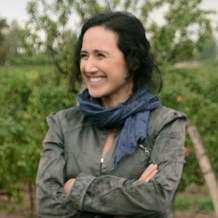 Laura Catena   |   Owner & Vintner, Luca & La Posta
Today, Laura is a vintner, business woman, practicing physician, medical professor, mother of three, accomplished tango dancer, a world-wide ambassador for Argentine wine and fledging author. Her book, Vino Argentino, is one of the best books on the market about Argentina and winemaking. She has been named one of the top 25 wine innovators and has been featured by Food & Wine, Huffington Post and Google.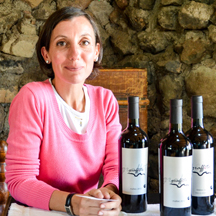 Jimena Lopez   |   Winemaker, Bodini & Graffito
Jimena's winemaking principles reflect her personality in their ease and sincerity. "In my eyes, good winemaking is simple winemaking. It needs to start in the vineyard. The good quality and purity of the grape is essential. We can have the best technology in the winery, but what you don't have in the vineyards you can't have in the cellar. I believe there are three things that make the difference to great winemaking: Know how, obsession for details, and above all passion."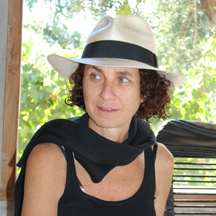 Anabelle Sielecki   |   Founder, Mendel
Anabelle combines a global perspective with keen business acumen. She partnered with Roberto de la Mota over 15 years ago, and her vision and entrepreneurial spirit have helped grow Mendel to the successful, sophisticated, premium winery it is today.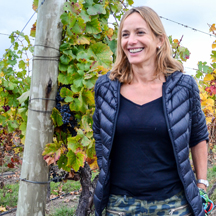 Estela Perinetti   |   Winemaker, Luca & La Posta Wines
Estela Perinetti hails from a prestigious background in Argentine winemaking. Her love for winemaking developed from generations of knowledge – her family emigrated from Piedmont, Italy and began making wine in Argentina in the late 1800s, where they founded one of the oldest wineries in Mendoza which still exists today.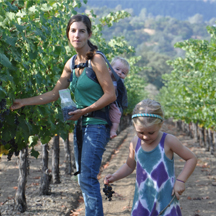 Haley Wight   |   Winemaker, Hayfork Wine Co. & Lewelling
Haley is a 6th generation Napa winemaker and farmer with a past deeply rooted in the soils of the Napa Valley, believing the farmer in the field lays the foundation to produce amazing wine. Before starting her wine career, Haley was a Park Ranger in Washington state where she met her husband Erik. They now have two children – Tilly (8) and Oly (4).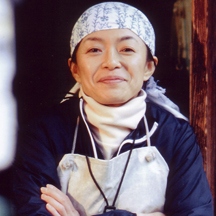 Miho Imada   |   Toji, Fukucho
There are around 30 female tojis in Japan, but when Miho-san started brewing there were far fewer. Her extreme dedication to her craft encourages the future of women in this industry. Miho-san's passion and curiosity for sake brewing is truly amazing: to date she has revived a local heirloom rice that was out of use for hundreds of years, created her own hybrid yeast starter, and experimented with brewing sake using white koji.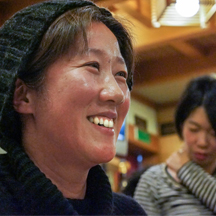 Miho Fujita   |   Brewery President, Yuho
Miho Fujita is unapologetically unconventional. She is a career woman from Tokyo with no prior knowledge of sake, and she and bucks traditional production methods in order to brew the sake she personally enjoys drinking. She experiments with brewing components and techniques to produce sake that have a wild, gamey characteristic with pronounced acidity and remarkable texture.